Educational Subscription Boxes Kids Will Have A Blast With
Educational subscription boxes are such a fun experience for children. I love that most are both entertaining and educational. Since they are so fun to work with and put together, kids won't even know how much they are actually learning!
These days, you can find subscription boxes for just about everything. From crafts boxes to engineering and tinkering to help them learn a variety of different subjects and skills.
I love subscription boxes because it gives children a way to learn and use their hands. I'm a huge fan of books, but these are a great way to break up the normal everyday book or online learning.
Education Subscription Boxes Kids Will Love!
Educational monthly subscription boxes can be fun and we often use them in our homeschooling approach. We also have so much fun with them that we use them for a fun activity on family night.
It really helps make learning not so boring so the kids are always looking forward to these projects. We always keep a few on hand in our homeschool classroom.
Sometimes we will even use them in our family game night, and we all have fun putting together the different activity boxes.
You may also enjoy: 75 Educational YouTube Channels for Homeschooling
KiwiCo
KiwiCo is probably one of the most popular educational subscription box companies. Their educational boxes are available for kids of all ages.
KiwiCo focuses on craft boxes, engineering boxes, science learning, and more and each project lets kids explore the world of tinkering.
---
Cratejoy
Cratejoy is like the supercenter of subscription boxes. They feature the most exciting gifts and subscription boxes in the world, all in one place so you can easily find them.

I'm talking everything from educational kid's subscription boxes and craft boxes to beauty and fashion boxes for men and women. They even have all of your favorite food subscription boxes.
Green Kid Crafts
Green Kid Crafts gives children the learning of STEAM (science, technology, engineering, arts, and math). Check out my more detailed post about Green Kid Crafts here.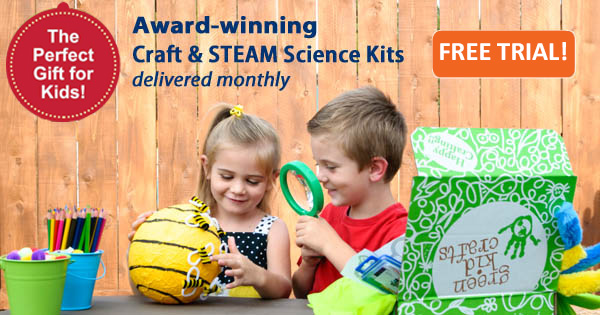 What's really cool is that it was created by a working mom and scientist that believes children should exercise creativity, develop a love of discovery, and learn about the world around them.
Deal Alert! Currently, they have a special going on which will help you save 10% off your subscription order. Just click here and head on over to get started. Many times, they will also offer 50% off your first box when you sign up for the newsletter.
---
Hoot for Kids
Hoot for Kids subscriptions come with a box full of goodies and suggested activities and tips for play by a developmental specialist will help your child maximize their potential. Like most of the subscription boxes, there is no commitment and you can cancel any time.
---
toucanBox
I love toucanBox. Kids can enjoy the hands-on process of making, then play! Finished crafts turn into interactive games, dress-up, role-play, toys, and much more.
---
The Preschool Box
The Preschool Box offers monthly preschool activities that encourage learning, reading, and creativity in children ages 3-6. This is probably one of our favorite educational subscription boxes for toddlers!
Included in each box are various hands-on activities to promote reading, craft materials for the projects, and even a book for kids to read.
---
Orange Art Box
Orange Art Box sends a box every month containing themed art projects that kids will have fun creating.
Each monthly box contains everything kids will need to create the monthly art project. The box will contain a variety of different supplies along with creative ideas on what they can create with the supplies.
---
Creation Crate
Creation Crate gives kids the opportunity to learn how to build electronics. Each month kids will receive a new project along with access to their online course to help them build the monthly project.
SIGN UP FOR ONE YEAR AND RECEIVE THE BOX AS LOW AS $22.49 PER MONTH! Shop Now! For a limited time only at creationcrate.com !
---
Walt Life, Inc.
While Walt Life, Inc. may not be an obvious choice in learning boxes, it's still something fun kids will enjoy.
There are 2 different boxes to choose from, a box which includes items from the parks or other merchandise or a snack box.
---
Really Good Stuff
Really Good Stuff has subscription boxes for teachers that create a fun learning course each month. It doesn't specifically say it's only for teachers though.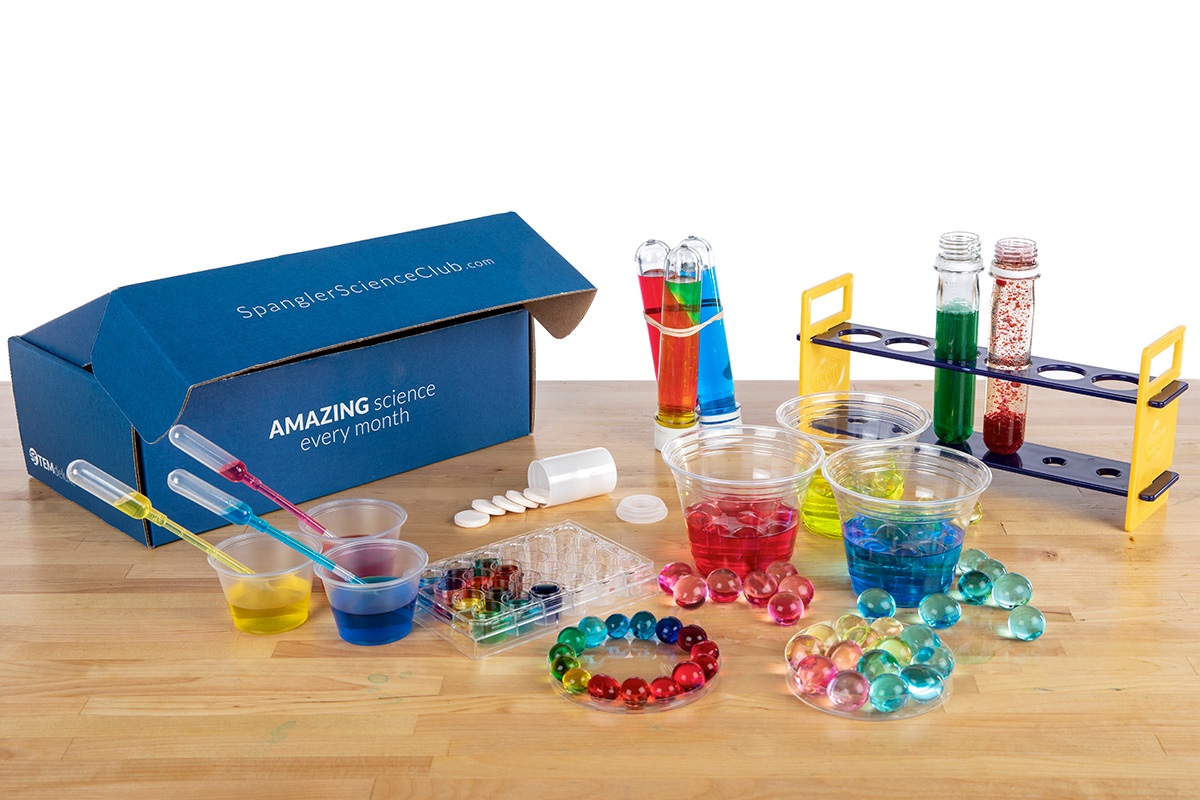 The boxes are created for students Kindergarten through 5th grade.
---
Monkey CoCo
Monkey CoCo is a monthly subscription box full of science, technology, engineering and math.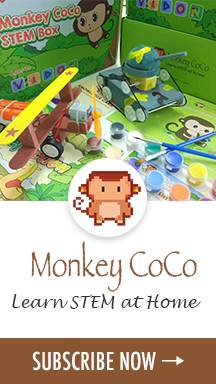 These STEM boxes aim to teach kids physics, mechanics, and even circuit knowledge while assembling the toys.
---
Healthy Living Kids
Healthy Living Kids offers healthy treats for kids along with books and other activities.
Reveal Book Box
Reveal Book Box has a kids reveal book section and it is set up with kid-friendly books that kids of all ages will enjoy. Every box of books is custom curated, based on your child's interests, by passionate parents.
The Reveal Book Box is another great educational subscription boxes for toddlers and helping them learn how to read.
---
Brick Loot
Brick Loot is a company dedicated to toy brick enthusiasts of all ages. They offer various subscription boxes, custom LED lighting kits for LEGO as well as brick and minifigure sets.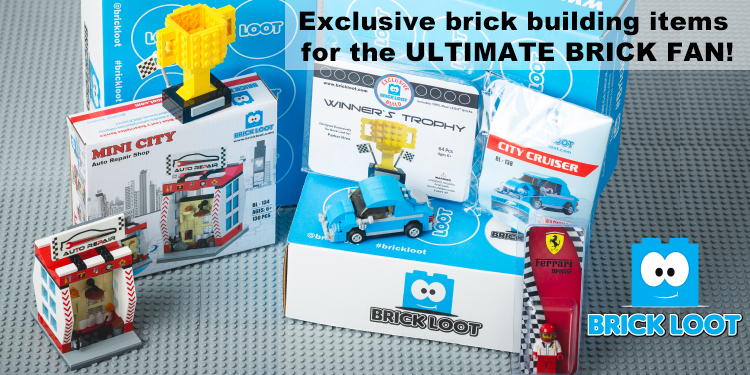 With one of their subscription boxes, kids will get special custom LEGO kits in the mail that contain special exclusives and designs.
---
Educational Boxes You Don't Need a Subscription For
If you aren't up for committing to a monthly educational subscription box (there's nothing wrong with that!), there are a ton of great educational activities and crafts. without the monthly commitment, that you can purchase to try out first.
These are a list of my favorites:
Kid Made Modern – These are fun crafting kids and STEAM DIY projects that kids will have fun with. They offer kits for jewelry making, watercolor and painting, and nature activities just to name a few.
Creative Gifts for Kids Under $25. Shop now at Kid Made Modern
Fun and Function – With these fun activities, kids can enjoy the best selection of sensory tools no matter what their age is. The products are geared towards sensory products that are highly effective for sensory processing, ADHD, autism spectrum disorder, and special needs.
Subscription boxes are great for teaching kids at home. They are fun and educational so children will be engaged with the learning without even knowing they are learning.
If you homeschool or are looking for some fun educational things to do at home. I have an entire section dedicated to kids activities and homeschooling!
Top Homeschooling Finds
Top Kids Activities & Hands On Crafts
Educational subscription boxes can be both fun and be a great learning experience for kids. It will stimulate creativity and lots of fun learning opportunities.