Sea Themed Activities for the Kids Who Already Miss Summer
Fun sea themed activities for kids who already miss summer!
Summer is almost officially over and the kids are mostly back in school. For most of us, they're probably still at home and attending classes online. This is new for a lot of families and a lot of us have already navigated plenty of "firsts" this year.
Some of us may be barely getting used to working from home with the kids home and now have to get used to helping kids with their school work while juggling our jobs and daily errands.
Some lifesavers have been printables, worksheets and other activities that keep the kiddos entertained while we run some errands or just catch our breath. Fall writing prompts and leaf crafts are common for this time of year. However, a few activities inspired by the sea and summer sun may be a great way to indulge your kids' lingering thoughts of summer!

Florida Panhandle put together a collection of educational sea-themed activities for those kids who are still daydreaming about the summer sun and salty sea water. They put together activities for kids from pre-K to fifth grade. Some
Here's a preview of a few sea themed activities:
Ocean Patterns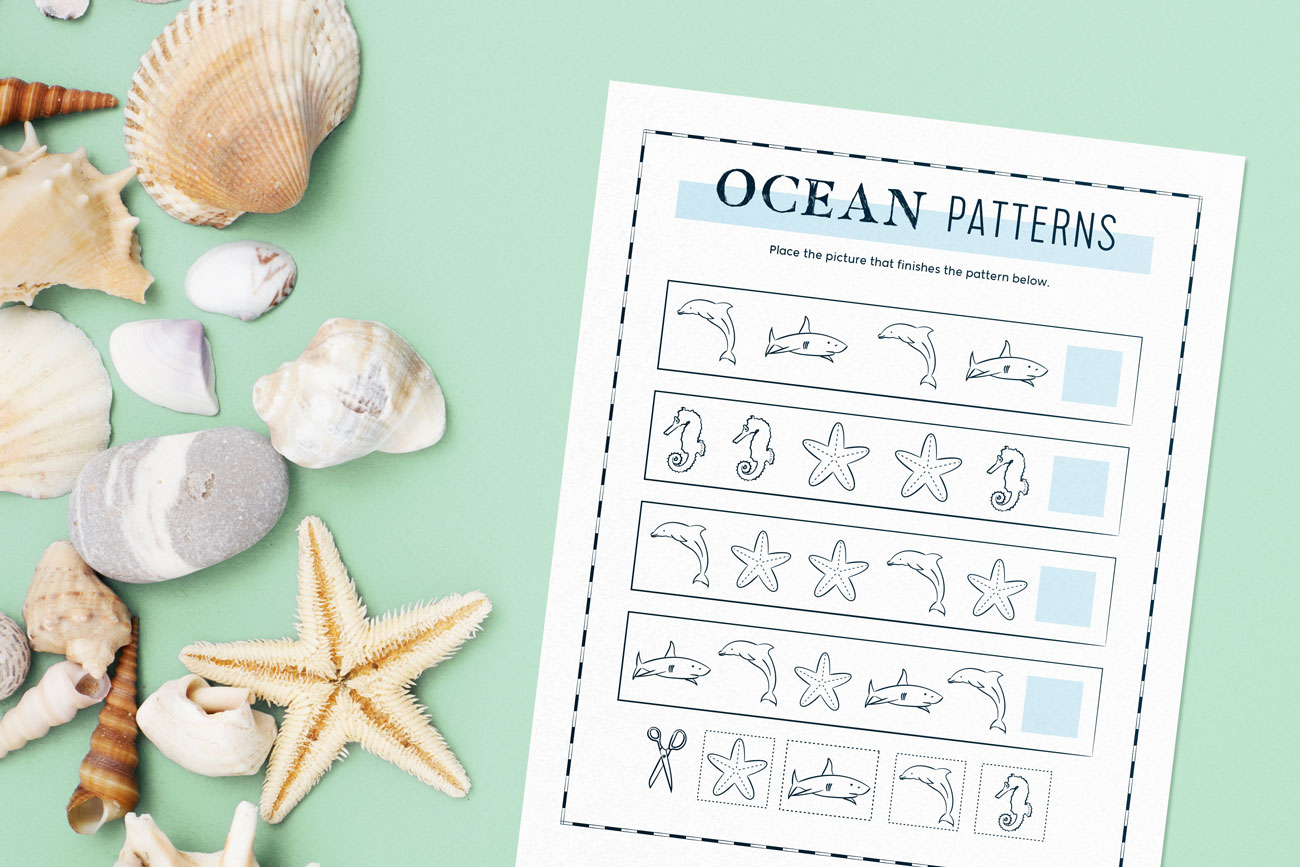 Image from FloridaPanhandle.com
Recognizing patterns is a simple skill preschoolers can quickly pick up. Pattern recognition is crucial for making predictions based on what we see. It's a skill we use in science and math to find solutions to problems. For this worksheet, kids will pick what ocean friend completes the pattern!
Ocean Creature Symmetry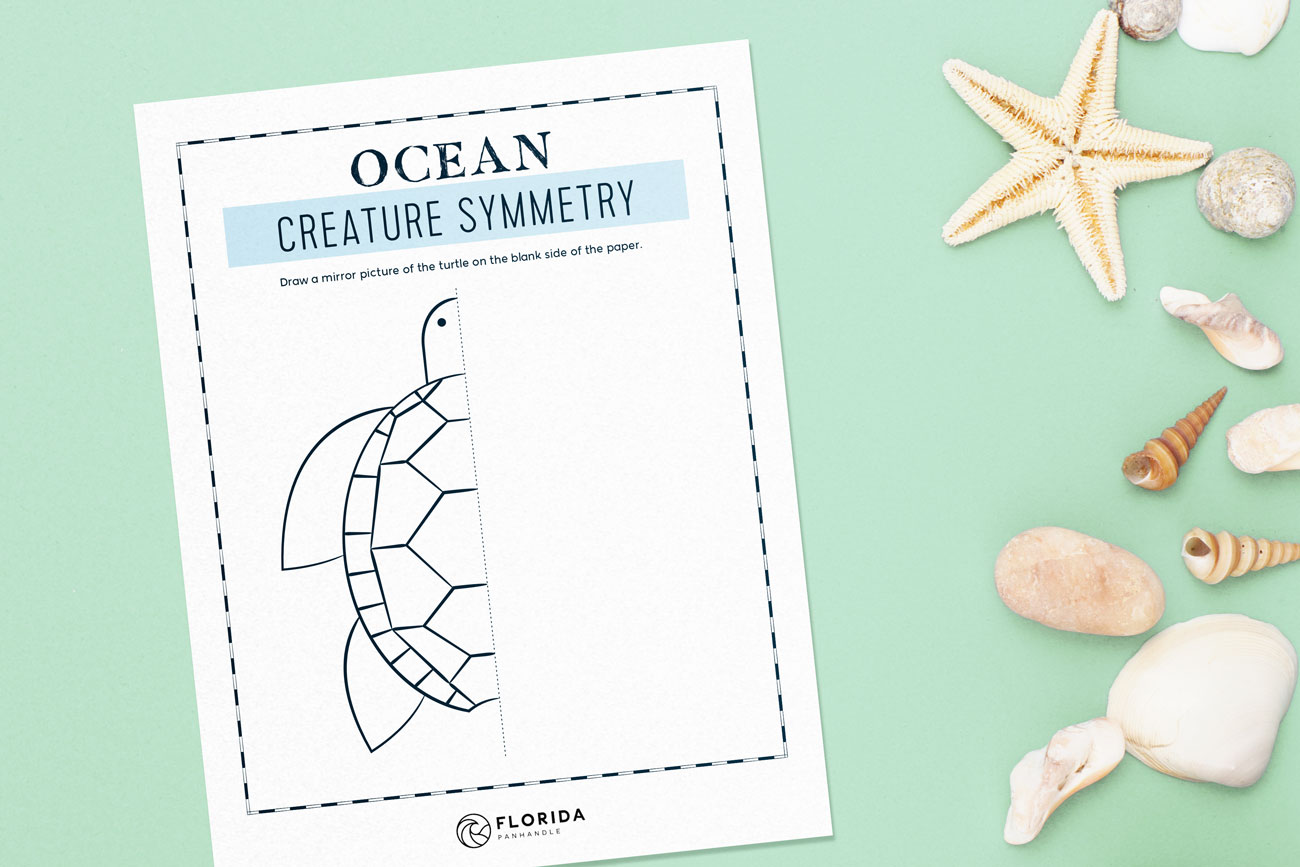 Image from FloridaPanhandle.com
Kids from kindergarten to second grade can recognize symmetry in many shapes all around them. Symmetry is a perfect example of how math influences the world around us and impacts other disciplines like music and science.
With this activity, kids will practice visualization and spatial memory skills to complete this picture of a sea turtle. Kids will also practice their hand-eye coordination to neatly fill out the right side.
My Treasure Map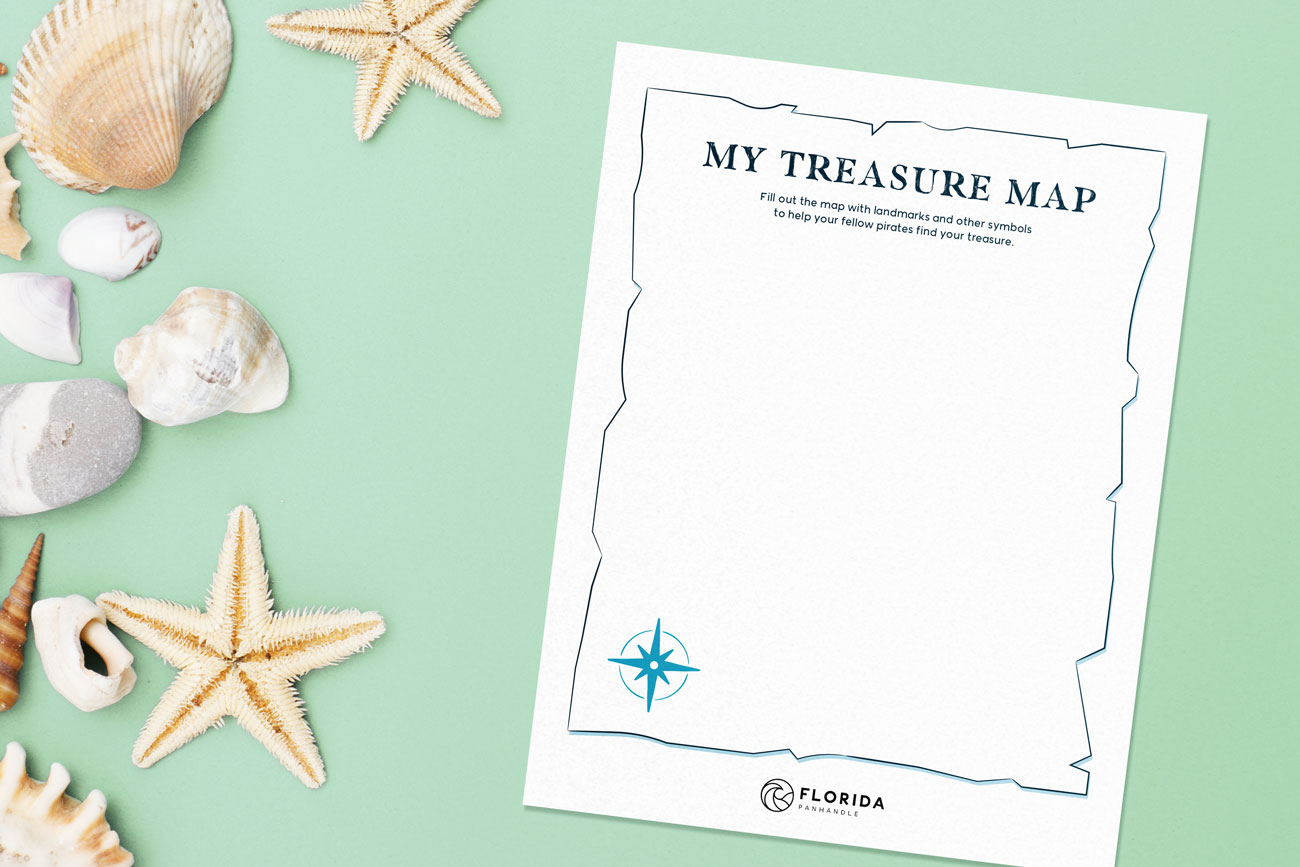 Image from FloridaPanhandle.com
Maps seem like an ancient relic for some of us who rely on Google maps to get around. However, map reading can be useful when our phones fail.
Map reading and map making also exercise your spatial thinking skills. Spatial thinking is the ability to analyze, visualize and explain things like distance and relationship in a given space.
Kids will make their own maps in this activity and use it to hide their treasure! This is an activity you'll need to do with them to provide some guidance and directions.
Take a look at all of their sea activities to see what your kid would like the most!
Seashell Craft for Kids
In addition to the sea themed activities, kids will love making these easy seashell monsters!